Efficiently Migrate your VB6 and C#/Winforms Apps to HTML5 and the Cloud. Fully native - no runtimes.
Business applications are increasingly moving to mobile devices and the cloud. Mobile and cloud infrastructure offer advantages of faster time to market, lower upfront capital costs and reduced operational overhead. Unfortunately, old client/server applications are unwieldy and don't lend themselves to mobile form factors -- and are definitely not architected for cloud infrastructure. There is an increasing need for an easier and faster approach for converting code to mobile and cloud. WebMAP for mobile and cloud delivers this service.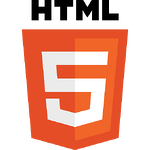 Expedite the switch to mobile apps through WebMAP automated conversion technology. Rewriting your application from scratch is expensive, time consuming and likely to fail. WebMAP gives you a jumpstart where you don't lose any of your app's functionality. And there's no cumbersome runtime. WebMAP provides you with native code that is easy to maintain and frees you from any third party dependencies.
WebMAP Features
Speedy automated conversion
Automation technology converts 95% or more of your code.

Tools generate pure native code: no runtimes, no royalties, no binaries.
Customize the tool to fit your needs for architecture, components, and code standards.
Architected for the future
WebMAP slices the code and a

utomatically restructures your application for the web and cloud.

Modern architecture offers advantages including scalability, portability and maintainability.
Model view controller (MVC) is the architecture of choice for web and gives developers the ability to easily reuse code as well as code separation.
Hybrid development - choose from the union of HTML5 and native APIs
With WebMAP, you can take advantage of mobile devices by using HTML5 for the code base and native APIs for specific scenarios.
HTML5 learning curve is much easier and take advantage of native as needed.

You own the IP so it's easy to maintain and extend the result
Contact us today to learn how you can migrate your legacy apps to the web using HTML5 for a fraction of the cost of rewriting them.