New for CONNX 12 comes Excel Add-In capability. The Excel Add-In allows for a quicker and easier data access to any data source within Microsoft Excel. If you prefer Excel for viewing, reporting, and manipulating your business' data, then this is the perfect solution for fast and reliable access.
With Excel Add-in any user has the capability to view and extract data with full Excel capability without any worry of altering the source data.
The CONNX wizard will allow a streamlined connection and data selection for 150+ supported db/platforms. Enhanced Excel reporting allows for connection to multiple data sources and allows joins between tables from different data sources.
Just open Excel, and in two clicks you'll have streamlined accessibility wherever your data resides.
Now you're connected see what else you can do: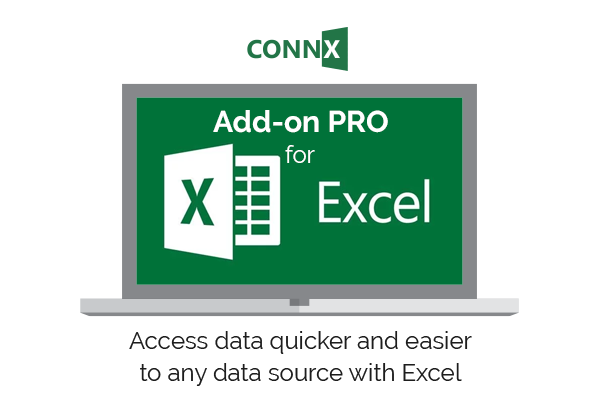 Click the button below to download a free copy of the Excel Add-In.