Modernization Tech Resources | Mobilize.Net
by DeeDee Walsh, on Tue, Aug, 09, 2016 @ 06:08 AM
Learn about costs, good and bad technology, best approaches and much more
Mobilize.Net provider of the leading modernization solutions for client/server to web today announced it will showcase expert resources on the what, why and how on modernization; how to think about legacy assets; critical requirements for moving to modern platforms and much more. "We have migrated more code and applications than any other software company. We decided to pull together in one place our key learnings so that others can benefit from our experience," said John Browne, technical product manager at Mobilize.Net.
---
The Mobilize.Net Modernization "What You Need to Know" site is live at: www.mobilize.net/tech-resources and includes:
Expert videos: Hear from software development experts including Google's Chris Sells and industry insider Keith Pleas discuss the obstacles and mitigations around web apps and moving desktop apps to the cloud.
Technical articles: Discover tips, expert advice and insights on all things modernization. Lots of technical articles on web architecture, deployment issues, desktop architectural considerations and much more.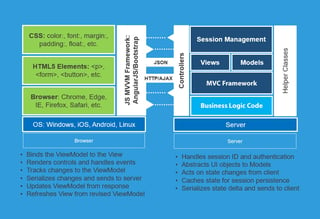 Customer use cases: Learn from the experiences of others and avoid the pitfalls when migrating from the desktop to web and cloud.
Modernization ebooks: From understanding modernization economics to learning the latest about technology trends, Mobilize modernization ebooks provide easy to understand insights and facts.
Resources from industry and technology experts will be added to the site on a weekly basis. Mobilize.Net Modernization "What You Need to Know site is at: www.mobilize.net/tech-resources.
---