SnowConvert for Teradata - Free Code Assessment Tool
by Brandon Carver, on Dec 9, 2020 12:15:00 AM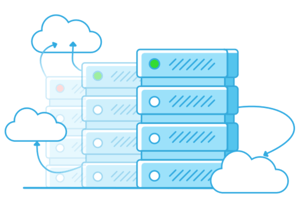 This space has always been about excitement. When Snowflake went public, we were there. When Equifax dropped the ball in spectacular fashion, we were there. When Space X proved that software rewrites were a terrible idea, we were there. But today, it's our turn to make some news.
Given the wave of work from home (or ...elsewhere) that we've seen in 2020, it makes sense that there would be a need to make your data available to you anywhere. Why maintain a system of on-premise appliances to house your data when the cloud is already dominating that environment?
For some time now, we've been working with Snowflake to accelerate migrations from legacy data platforms to Snowflake's cloud data platform. (We even did a co-webinar about fast tracking migrations from Teradata to Snowflake.) Today, marks the release of our first freely available software tool designed specifically for Snowflake: SnowConvert for Teradata Assessment Tool. This is a free tool you can use on your own Teradata code to get a reasonably comprehensive overview of the Teradata code that you have and an estimate on the level of automation you can expect from the SnowConvert for Teradata Conversion Tool.
So what can you expect from the free assessment tool? Let's take a look:
It's free. Actually free. No strings attached.
Complete Assessment Report: This report gives you a summary of the objects (tables, views, procedures, macros, bteq, and other proprietary script files) found in your code, an estimate of the level of conversion you can expect for that code, and a summary of the estimated issues, warnings, and errors identified by the conversion process. This summary gives you a view into the level of work remaining to complete a migration after the automated code conversion that you can expect.




Top Level Object Inventory: You'll get a complete list of every object (tables, views, procedures, macros, bteq, and other proprietary script files) found in your code including sql objects created by bteq files. You'll also see how many lines of code are contained in each object, and the estimated conversion percentage for that object.


Errors, Warnings, and Issues Inventory: No migration can be 100% automated. There are always corner cases. Luckily for you, our assessment tool will report all of the pieces of code that likely could not be converted. The tool will give you a description on why it could not be converted, a severity level for each error, and the exact location in the source code of the code segment that could not be converted.




Lineage Report: Not just interested in what objects you may have in your code, but curious about the dependencies between those objects? How many times does a particular object get called by other objects in your data warehouse? Well, that's exactly what the lineage report contains. This basic report will let you know which objects are dependent on another, and is a vital first step into understanding the migration project that you are about to undertake.
With all of the above, we can absolutely assure you that you'll get your money's worth out of this free tool. (Hmmm...) You can see examples of each of the above mentioned reports by watching the video on the assessment tool's download page. The free assessment data is a great place to begin understanding what it might take to perform a migration from Teradata to Snowflake. In order to ensure a successful migration, partner with us to perform a complete blueprint on the Teradata application.
Want to see more in the reporting provided by the tool? Since it is still in the beta testing phase, we want your feedback! We should be able to incorporate changes into the tool for the rest of 2020. Let us know what would make your experience better by writing in the comments below.
So what have you got to lose? Try it out today.