Getting there faster (to the Web that is)
by John Browne, on Apr 30, 2015 4:22:00 PM
If you ever wondered what it's like to be in the midst of 5000 Windows developers, you should come to //Build/ some time. I'm fortunate enough that I'm here this week for the second year in a row.
It's a little crowded sometimes.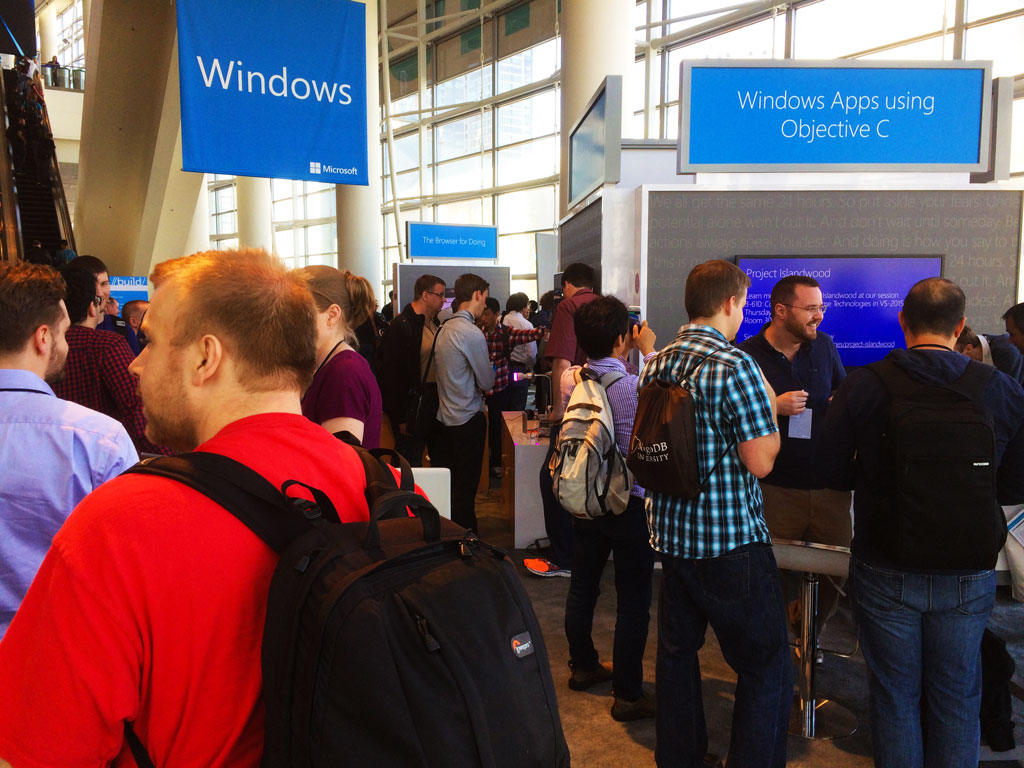 Last year we were thrilled to have WebMAP2 featured in a keynote here. This year we're even more thrilled to tell you how much improvement we've made to WebMAP2 and that it's available now for you to try out.
What is WebMAP2? Basically the fastest way to get from C# to HTML5. Not that there's anything wrong with C# and .NET--millions of desktop and laptop computers around the world run apps written in that stack. But more and more people want to have apps available anywhere, anytime, which means on tablets and smartphones as well as Windows devices. After years of improvement, HTML has--with version 5--emerged as a truly amazing cross-platform solution for rich user experiences.
To make it a whole lot easier for you to see how this works, we're announcing today our secure sandbox: studio.mobilize.net. Here you can create new solutions, run an assessment wizard on your C#/Winforms code to see how ready it is to migrate to HTML, and even migrate your code and see the results.
I could describe it, but if you've got a couple of minutes, why not see it in action? Here's a kind of time-lapse video showing a VB6 app getting all the way to a Windows 10 phone.