Best of Build 2018 #MSBuild
by DeeDee Walsh, on May 22, 2018 9:37:41 PM
It's been a couple of weeks and now we're fully recovered from the massive information dump we received at Microsoft Build 2018. Between tons of technical sessions, lots of new announcements, reconnecting with old friends, attending lots of parties and best of all, getting to hang out with bunnies and small horses (yes, Build had a petting zoo this year...), we had another great show. We have a yearly tradition of picking out our favorite sessions from Build so without further ado...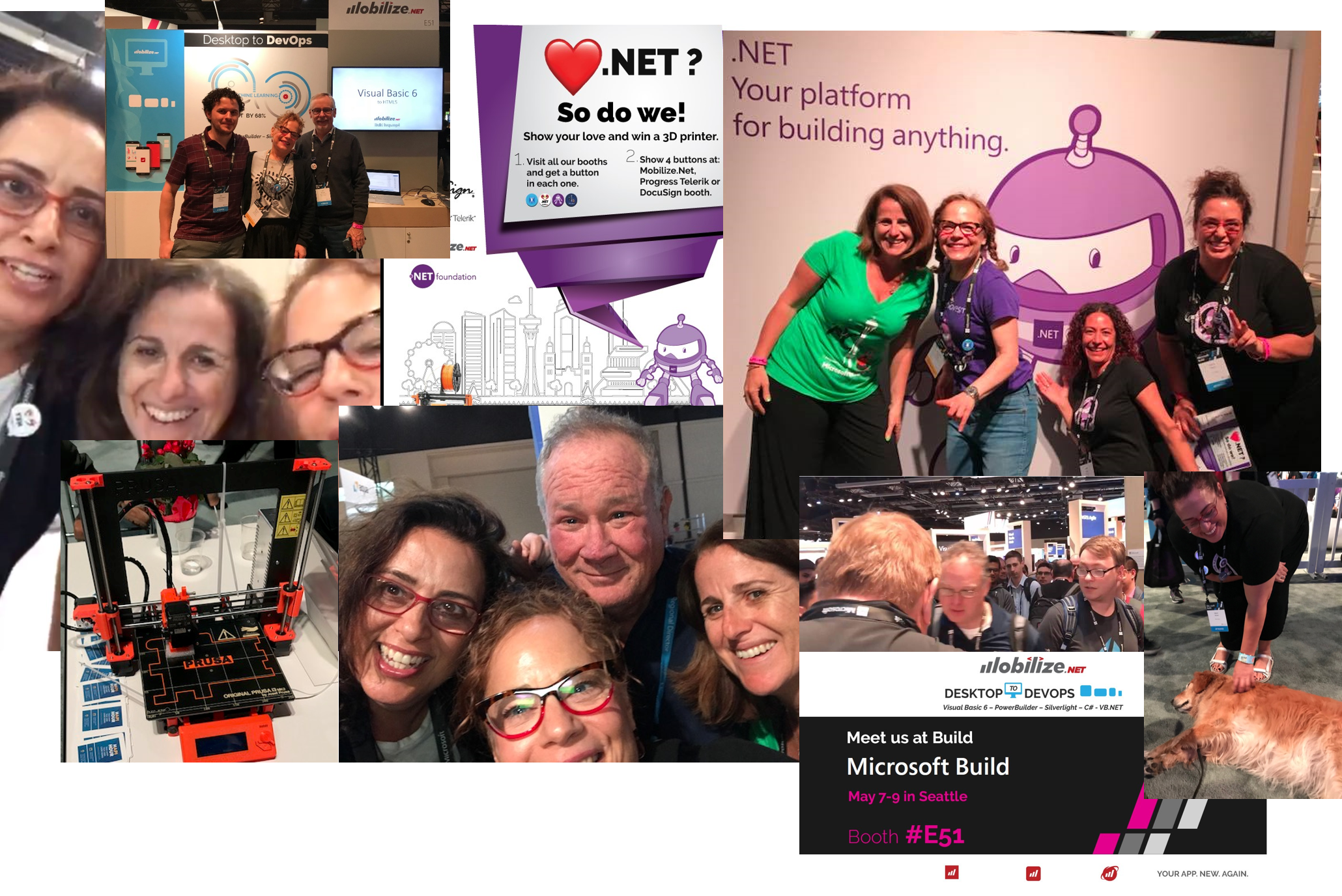 Best of Microsoft Build 2018
Keynote: Microsoft PACKS their keynotes with cool demos, videos, announcements, and did I mention demos? Yup, lots of them! Satya Nadella, CEO of Microsoft, is a great speaker and talks about the future of AI in the intelligent edge and the intelligent cloud.
Scottgu keynote: Scott Guthrie, EVP of the Microsoft Cloud and Enterprise Group, discusses the world-class tools and platforms that help bring the intelligent edge to life. And yeah, lots of cool demos.
Anders Hejlsberg is our geek crush. He has done more for developer productivity than just about anyone we can think of. We attended two sessions where he spoke and both are worth watching. The first one is where a group of really smart folks talk about languages including Python and Typescript and the second one is where Anders shows us what's new in Typescript.
I don't know about you, but I can never get enough of sessions that talk about what's new and what's coming. In this session, Amanda Silver talks about and demos the future of Visual Studio.
Microsoft has a fantastic set of products that can adapt to any language on any platform. In this demo heavy session, starting from just a blank desktop, Abel Wang creates a new DevOps project and a complete pipeline. He shows how to deploy to a number of different Azure services, all live and hands on.
Another demo-heavy, hands-on session about getting the most out of Visual Studio. We've been using VS since the dawn of time and all of us learned new stuff in this session,
We are obsessed with VS code. This session talks about how much VS code can do. It can compile JavaScript templates on the fly, execute JavaScript inline, manage Mongo DB instances and lots more! This session walks you through some cool tips, tricks, extensions and hacks.
This is a great session to learn more about Microsoft's IoT plans. You will learn what's available today, what's coming soon and what Microsoft's vision is for the IoT of tomorrow.
Do you use C# all the time? So do we! Here's a session about the future of C#.
You can catch all of the sessions on Channel 9 at: https://channel9.msdn.com/Events/Build/2018.