WebMAP is available at studio.mobilize.net.
Register here and try it free.
You get:
Productivity: Automate up to 97% of the task of migrating an application, radically reducing manual work and project risk


Architecture: Refactor applications to modern, cloud-ready MVC web architecture, without proprietary runtimes


Code Quality: Preserve variable names, comments, and structure to ensure readability and maintainability of code


Low Risk: Fewer bugs and zero feature creep mean that a migration is much lower risk than a manual rewrite.
---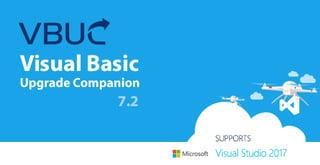 Got VB? No problem.
If you have Visual Basic apps, we have the solution for you.
The latest version of VBUC is optimized to prepare your VB6 code for a WebMAP "double-jump".
Click below for your free trial of VBUC!

More info on WebMAP:
Register to get an account