Enterprise Software Veteran Joins Mobilize.Net Board of Directors
by DeeDee Walsh, on Mon, May, 12, 2014 @ 06:05 AM
John Hubinger, formerly of Oracle, Sun Microsystems and founder of several software startups, joins Mobilize.Net board.
BELLEVUE, WA – Mar 8, 2013 – Mobilize.Net, the leading provider of modernization technology for mobile and cloud, today announced the appointment of John Hubinger to the Mobilize.Net Board of Directors. A serial entrepreneur with a strong track record of innovation and leadership, Hubinger has successfully created and led the development of several enterprise software start-ups including Forte Software NASDAQ: FRTE (acquired by Sun Microsystems in 1999) and AmberPoint (acquired by Oracle NASDAQ: ORCL in 2010). Mr. Hubinger will help guide Mobilize.Net to realize the vision of bringing valuable line of business applications software into the world of mobile devices connected to the cloud. "We are very excited to add John's extraordinary energy, experience, and creativity to our Board," said Tom Button, President and CEO of Mobilize.Net. "John has an incredible track record of helping scale companies successfully through high growth periods, and that's exactly where Mobilize.Net is now."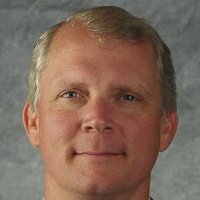 About John Hubinger
Hubinger is currently President of Hubinger Ventures where he acts as an Investor, Board Member and Advisor. He has a long history of building Enterprise Software Companies that bring strong customer value and innovative technology solutions. His list of roles in successful Enterprise Software companies includes:
President and CEO of Emotive- Enterprise Software Mobile Development cloud platform.
Co-Founder and CEO of Virtus Genetics, a genetics software start-up focused on large scale cloud computing analyzing Neuro-Psych genotype databases.
VP of Software Development at Oracle, Fusion MiddleWare Division.
President, CEO and Co-Founder, AmberPoint. AmberPoint was the Leader in Enterprise Software Management and Governance of Complex Distributed and SOA Systems, backed by top tier VC's (SutterHill, NorWest, CrossLink, Motorola, Meretech, SAP), with strong OEM agreements with Microsoft, TIBCO, SAP and BEA.
VP and GM at SUN Microsystems, reporting to the President of SUN Software. In 1999 Sun acquired Forte Software.
Forte Software VP World-Wide Sales, VP North America, VP Business Development.
VP and Regional Manager at KnowledgeWare.
IBM, Marketing Manager and earlier as a Systems Engineer.
NASA, System Analyst Jet Propulsion Laboratory (JPL).
Hubinger graduated from UC Berkeley (cum laude) with a BA in Economic and continues to Mentor and Lecture with SkyDeck (UC Berkeley's start-up incubator program funded by Haas, EECS and CS Chancellors) and Haas School of Business, Lester Center for Entrepreneurship Graduate MBA program.
About Mobilize.Net
Mobilize.Net accelerates and simplifies the transformation of software applications to .NET, web, mobile, and cloud platforms. Millions of developers have used Mobilize.Net technology to successfully modernize billions of lines of code. Mobilize.Net solutions enable customers to reduce risk, cost, and time while moving applications to the platforms businesses demand today. Mobilize.Net migration technology is Microsoft's chosen solution for Visual Studio and MSDN customers.
The privately-held Mobilize.Net is based in Bellevue, WA, and is led by former Microsoft Corporate Vice President, Tom Button. For more information, please go to www.mobilize.net.
# # #
Media Contact:
Dee Dee Walsh
VP of Marketing & Business Development
Mobilize.Net
deedeew@mobilize.net
425.609.8458