Mobilize.Net and Microsoft Bring New Life to Old Apps
by DeeDee Walsh, on Thu, Apr, 03, 2014 @ 14:04 PM
New WebMAP2 Migration Tool Brings Cloud and Mobile Within Reach for Millions of Enterprise Applications, Unlocking Valuable IP from Obsolete Platforms
SAN FRANCISCO, CA – Apr 3, 2014 – Businesses with legacy applications trapped on outdated platforms now have an efficient, low risk way to move their apps to popular mobile devices connected to the cloud. Today, Mobilize.Net announced WebMAP2. Microsoft executives demonstrated WebMAP2 for the first time in public this morning at their premier developer event, BUILD 2014, in front of thousands of software developers.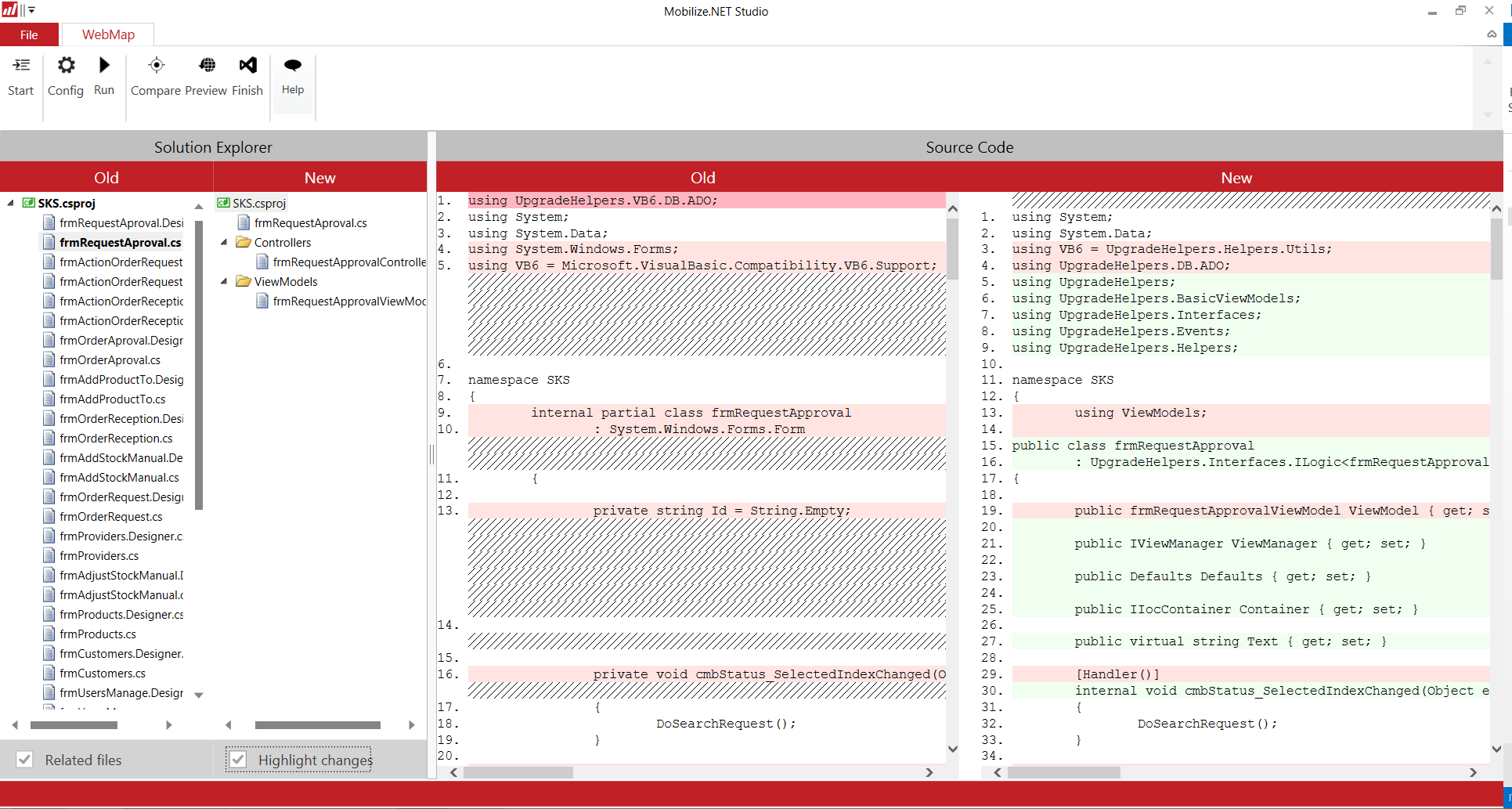 "Our goal with WebMAP2 is to help enterprises preserve and extend the value of their Windows line of business application assets," said Tom Button, President and CEO of Mobilize.Net, the developer of WebMAP2. "IT wants to move apps to the cloud and users want these apps accessible from their mobile devices. WebMAP2 delivers both - by efficiently re-architecting these enterprise applications for the cloud-powered, mobile world of the future."
Since Windows XP will no longer be supported after April 8, 2014, enterprise developers are racing to move applications built for XP to supported platforms. Mobilize.Net offers tools for a "double jump." The first jump is from Windows XP-based Visual Basic 6 to .NET. WebMAP2 automates the second leap, from .NET application to modern web application. Using patent-pending AI-based algorithms to separate business logic from user interface code, WebMAP2 converts business logic to native C# on ASP.NET, while user interface code is migrated to HTML5 with JavaScript. The UI and business logic are kept in sync using Microsoft's web app architectural pattern, MVVM (Model-View-View-Model).
Since WebMAP2 generates code which is fully native to the target platform, customers have no dependency on third-party runtime libraries, reducing long-term cost and risk, and further "future proofing" the application. In this release, WebMAP2 includes mappings to convert Visual Basic 6.0 and C# .NET Winforms code to HTML5 and JavaScript. WebMAP2 also provides an easy to use GUI that allows direct side-by-side comparison of code before and after the transformation, a common developer request.
"Today we are not only showing the future, but by working with Mobilize.Net we're also helping you get there," said John Shewchuk, Technical Fellow at Microsoft. "The MVVM architecture generated by WebMAP2 is flexible, scalable and ready for cloud and mobile. WebMAP2 is one of the best ways we know of to move VB6 and .NET apps to mobile and cloud."
No rewrite needed
Building a robust, performant modern web application from traditional client-server code is so complex that most developers assume they have to start from scratch. However, since the only definition of many business processes is application source code itself, starting from scratch comes at a steep price. "WebMAP2 helps you avoid devastating disruptions to business by automatically preserving good, debugged, business logic," Button said. "WebMAP2 gives developers a huge jumpstart on that re-architecture with enormous savings in time, cost, and risk, compared to a full rewrite. This means developers can spend their time creating new features and functionality for the business rather than re-inventing the wheel on a new platform."
"Mobilize.Net has a long history of success building Visual Studio migration tools for the Microsoft developer ecosystem." said Steven Guggenheimer, corporate vice president and Chief Evangelist at Microsoft. "We are proud to collaborate with Mobilize.Net to deliver WebMAP2 capabilities to our mutual customers."
Mobilize.Net is now accepting applications for its WebMAP2 beta program. Interested customers can apply at www.Mobilize.Net/BUILD.
About Mobilize.Net
Mobilize.Net accelerates and simplifies the process of bringing software applications forward to modern web, mobile and cloud platforms. Millions of developers have used our industry leading Artinsoft technology to successfully modernize billions of lines of code. In addition, Mobilize.Net professional services teams have migrated thousands of enterprise applications to modern platforms. The Mobilize.Net solution enables customers to reduce risk, cost and time while moving applications to the platforms users demand. Mobilize.Net migration technology is Microsoft's preferred migration solution for Visual Studio and MSDN customers. The privately-held Mobilize.Net is based in Bellevue, WA, and is led by former Microsoft Corporate Vice President, Tom Button. For more information, please go to www.mobilize.net.
# # #
Media Contact:
Dee Dee Walsh
VP of Marketing & Business Development
Mobilize.Net
deedeew@mobilize.net
425.830.4849