The Right Partner in Any Migration to Snowflake
by Brandon Carver, on Jun 16, 2021 4:56:03 AM
In case you missed it, there's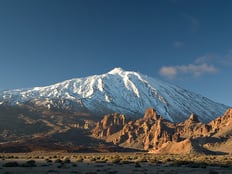 another Snowflake Summit this week. (Today, in fact!) That's right, ascending to one summit was not enough for Snowflake in June of 2021, so we're summiting again. The Snowflake Partner Network Summit is today and you can still register for a spot. This is not to be confused with the more ordinarily (by comparison) titled Snowflake Summit, which took place last week and is still available to view online.
We learned about some of what's new with Snowflake at last week's Snowflake Summit. This week, we'll learn about what's in store for the members of the Snowflake Partner Network. If it's still not clear, the former was the all-things-Snowflake-let's-talk-about-everything summit. This one is the all-things-Snowflake-partners summit. Were there partner related topics in the previous summit? Sure. Will there be general product information at the partner summit? Sure. There's going to be some overlap. But as Snowflake continues to grow, it's partner network is more and more vital to continuing that growth. So we climb another summit. As a Snowflake partner and a key cog of the Snowflake Professional Services strategy on migrations, we're present for anything Snowflake, partnership, and networking.
Partnering for Successful Migrations to Snowflake
As Snowflake reviews how they're building bridges with their partners, it seems like a great time to review what Mobilize.Net can do for ours. We build bridges from more traditional data warehouses (like Teradata and Oracle) to help you or your customer(s) get to Snowflake. We are the migration experts (we've been doing it for some time now), and we're in the business of supporting our partners at any or every step in the process. We're not interested in providing a one-size-fits-all service that cannot be tailored to your needs as a partner. Just the opposite. We can perform entire migrations, but we can just as easily support migration efforts in more specific and targeted ways. Some of the pieces that we can do a la carte or as part of a complete package include:
We are the accelerator for our partners that takes migration jobs and ensures they are more likely to come in on time and more likely to be done right the first time. Last week, we reviewed the reduction in effort that can be provided by the right kind of automation being added to a migration. We should know as we've been incorporating automation into our migration practice for 20+ years. This same reduction in effort creates faster and more successful migrations for our partners.
And that's what we do. We reduce the effort, cost, and time needed to successfully migrate to Snowflake. Regardless of whether it's your first or your fiftieth migration, we will have the right engagement level to accelerate your process to Snowflake. Looking to add database migrations to Snowflake to your portfolio as an SI? Let's partner up. Looking to accelerate data warehouse migrations that you are already conducting? Let's partner up. Need some help completing a migration rife with hard problems? Let's partner up, just like Snowflake Professional Services has done.
So check out the Snowflake Partner Network Summit today. We'll be there. If you need a partner to deliver customers to Snowflake, then make the same choice that Snowflake made and partner up with Mobilize.Net. If you want more information on building a successful partnership with Mobilize.Net on migration to Snowflake, fill out the form on this page.