Waging as we are a constant battle to make the world save for executables, we are happy to bring you yet more resources to help you join our fight.
Translation: here's a cool new ebook.
8 Proven Tips for Planning a Successful Migration won't outsell Harry Potter and the Gobzoobles of Matterbezhan but that's only because we're giving it away. But it's a prize: a deep drill down into the best practices for successful legacy migration projects from the gazillion projects we've seen or executed directly.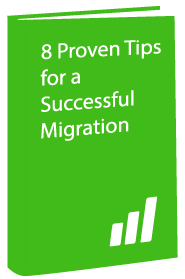 Some of the awesomeness includes:
Establishing a migration order
Deciding how the development team should tackle issues
Determining how to fit in re-architecting and refactoring
Planning the QA cycle for quality
And lots more.
And because there aren't enough drones we're giving another one away (sorry--this is through Amazon and they can only work with the US and Canada). Be sure to enter the drawing before it ends on May 9.