Mobilize.Net migration technologies provide the fastest way to move your legacy applications to .NET, web, mobile and cloud.
Mobilize.Net delivers comprehensive migration solutions from analysis and planning to migration assistance. We can provide turnkey migration services, tools for do-it-yourself migrations, or anything in between. With thousands of projects and billions of lines of customer code converted, we have a best-in-class track record of projects delivered on time, on budget, and at quality.
Migration Analysis and Planning
If you have legacy software, you have some difficult decisions.
Mobilize.Net has analysis tools, methodologies and processes to help you make hard decisions along with services that step you through the entire process.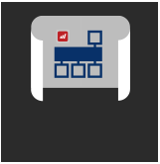 Have a valuable app that's tethered to old technologies?

A Migration Blueprint creates a plan for your project identifying technical issues, resource requirements, and schedule milestones.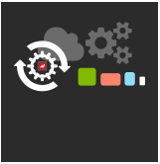 Have a portfolio of valuable legacy applications?

PortfolioMAP delivers a detailed, prioritized execution plan for all your applications, with outcome categories like replace, rewrite, and migrate.
Migration Assistance
Mobilize.Net offers tools, support and services to help you move your legacy code to modern platforms
We help you to modernize your application and portfolio with flexible service options:
We can do the whole migration for you including testing. We'll migrate the entire application and deliver a fully functional, tested application on the new platform
We can do the code migration for you and then you do the testing
We can convert the code and either provide you with uncompiled or compiled code
We can provide you with a full a migration plan and you can either execute on the plan or we can do it for you.
We have a whole selection of tools so you can do the entire migration yourself
Free code analysis and cost estimate are available any time.
---
"Our migration from VB to HTML was 20% of the cost of our internal estimate."
Senior Development Architect
Fortune 500 services company
"Without WebMAP migration technology, we would take at least twice as long to migrate our software at more than twice the cost."
Stephen Davis
Commercial Director at Capita Insurance & Benefits Services
"Mobilize.Net gave me a very cost-effective way to move my application from an outdated platform to the Web. Their service and support were stellar."
David Hutchins
Hutchins Systems
Let us help you with your migration