You can read more about the tool here.
Using the VB/ASP Assessment tool is simple:
1. Download the tool and click to run.
Select "VBUC" for VB6 or ASP (classic) projects.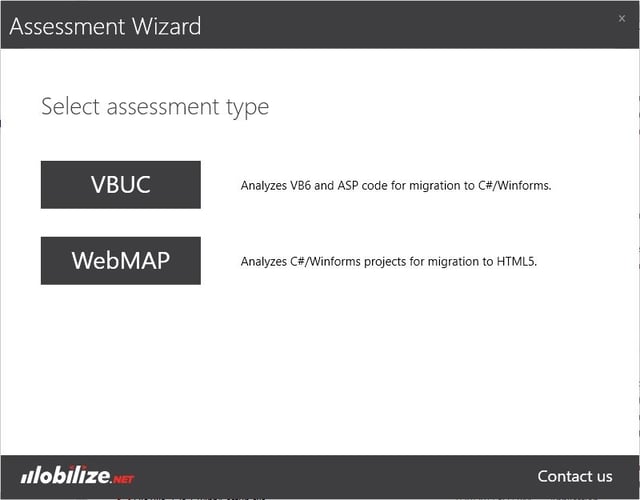 2. Pick a folder with VB6 or ASP projects.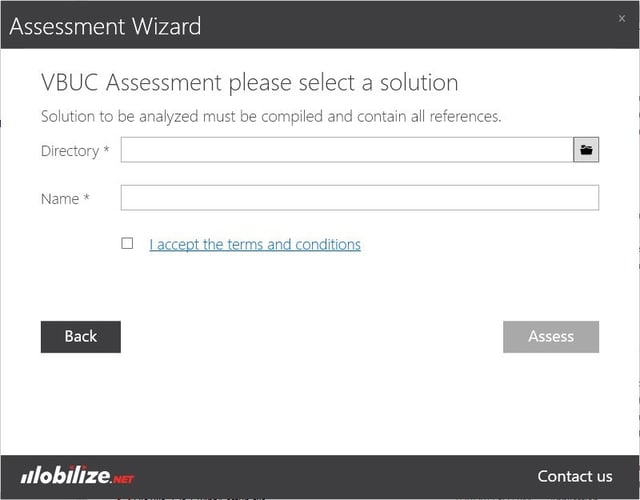 3. Reports are generated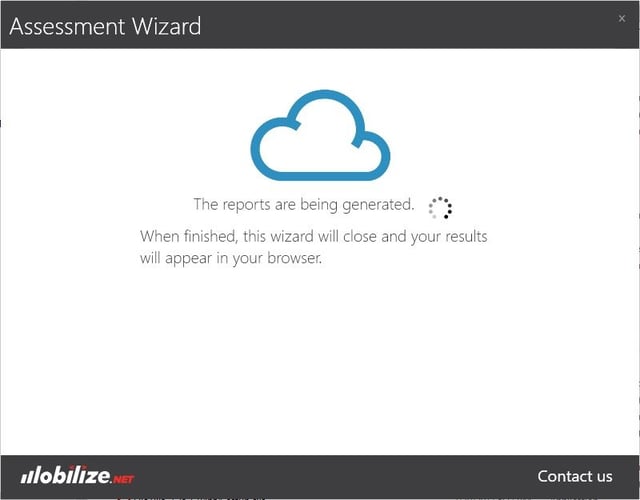 4. Review the data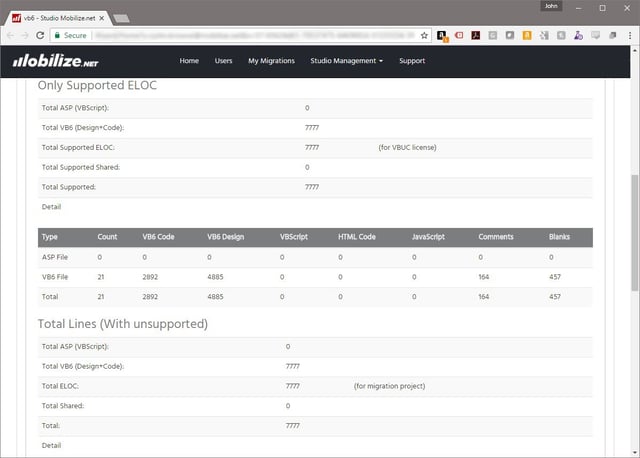 5. All the metadata files are in your solution folder under
[solution_name]\Assessmentt, including a zip file of all the results. If your engineer at Mobilize asks for the results, please send us the zip file.